The meal I just cooked seems to me like one of the best things I ever ate. So I will write it down, for later reference or if some of you love wraps, too. The great thing about this recipe: you can leave out any of the ingredients and it will still taste great. Even the wraps.
This is for 4 wraps, or 2 people with a lot of appetite, but can be scaled easily:
Ingredients
4 Wraps / Dürüm bread
For the innards:
2 Half onions
4 Mushrooms
100g Soy slices
1 Zucchini
Olive oil
Aceto balsamico
1 Tomato
For the sauce:
Vegan Mayo
Curry-Ananas sandwich spread
Mustard (medium spicy)
Sweet-and-sour-sauce
Actually for the sauce you can pick whatever weird stuff you want. Other things I could think of would be strawberry jam, chili sauce, or rice syrup. Don't let any laws of good taste hold you back.
For the Pan
We will start with the innards in the pan. First cut one of the half onions, add salt and stew them in the pan with olive oil. In the same time you can already cook the soy slices in broth for 2-3 minutes.
While the soy is cooking, cut the mushrooms to slices. When the soy slices are not so hard anymore, but not too soft, you can add them to the onions in the pan.
Pour more olive oil and aceto balsamico over the mushrooms, soy, and onion slices. You can also add spices, e.g. pepper, paprika, chili… Then close the lid and let it fry. The longer the better, but minimum 5-10 minutes, I'd say.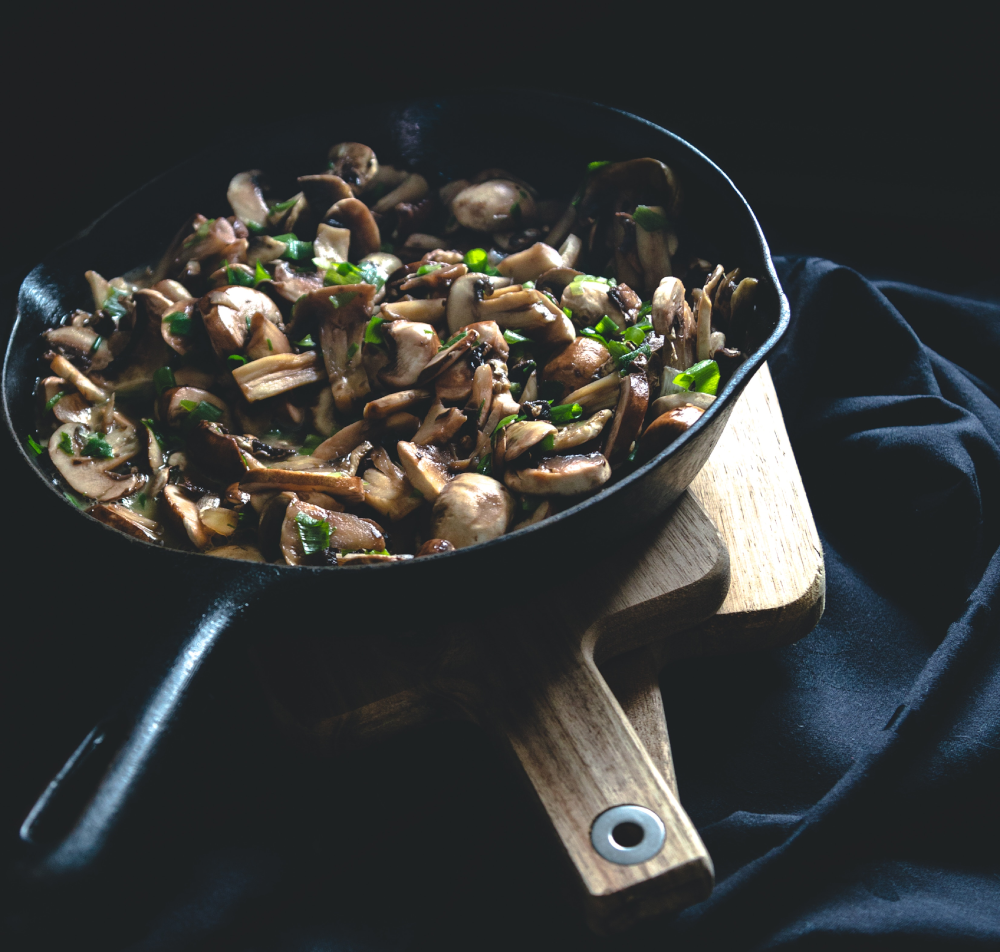 Now you can cut the zucchini. Add it to the pan as soon as you think the mushrooms and soy had enough time to sort out their relationship issues and had fun wallowing in aceto balsamico. Give them time to fry.
Now you can prepare the dry parts: cut the other half onion to rings, and the tomato to slices (or whatever else you see fit). Lay out the first wrap and spread the sauce ingredients on it. It's important to combine weird flavors, and that it's a bit creamy.
Then you can put some onions, tomatoes, and some of the pan mixture on the wrap. If you like it warm, grab it by the ends and put it into the microwave for 20-30 seconds. Then roll the wrap.
That's it 🙂 Enjoy your meal!
Why Not Start a Community Kitchen?
Eating makes more fun together. Is there a community kitchen in your area? If not, maybe you can start your own. Most cities have self-organized spaces with a kitchen, where you can participate without a big hassle.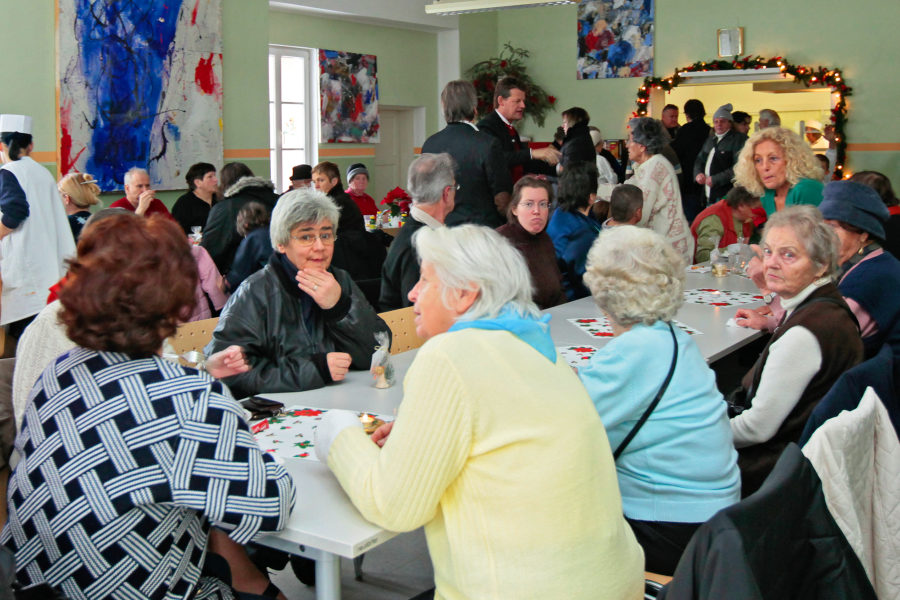 Get 2 or 3 friends, decide on a meal and a day, and spread the word what you are cooking (e.g. on social media, local mailing lists, leaflets…). It makes sense to expect about 10-15 people in the beginning, if it's weekly, maybe 20-30.
In my experience, if you meet around 4 PM at the venue, the food is easily ready at 7 PM. No pressure if it takes a bit longer. People will be really grateful when food is ready. Maybe ask for a small donation of 2-3 € to cover the costs.
Bonus: if you organize someone to give a talk of maybe an hour, you can combine food, getting together, and education/discussion. If you have input, you can expect around 40 people to come, at least in my area and space.
Topics could have to do with Veganism, secure messengers/anonymous communication, basic income, or the history of witchcraft for all I care – you know best what interests you and your community 🙂
So just take the ingredients above times 10 and organize your first evening. Weekly or monthly dates work great. Ask around what people want to eat the next time, or if someone else wants to join cooking. This is a great way to meet new people and eat great food.
Good luck!